From specifying to installing the art, our process ensures complete satisfaction.
C O N T A C T

Client shares project details with art consultant through telephone, e-mail, or physical meeting.

S P E C I F Y

Upon understanding the client's goals, D&K consultants work from the space's colors, materials, and floor plan to provide expert art suggestions.

A P P R O V E

Client reviews artwork and approves or makes alterations to the art plan.

Q U O T E

Upon clients' approval of artwork, D&K consultant provides custom proposal.

C O N F I R M

Once the quote has been approved, we ask for a 50% deposit to begin the manufacturing process.

C R E A T E

From our skilled in-house artists to our Certified Professional Framers we oversee the product, step-by-step, ensuring complete satisfaction.

S H I P

All aspects of the shipping process are handled in-house to ensure artwork is properly labeled, packed, and crated for safe delivery.

I N S T A L L

D&K has several bonded and insured installers with an expansive knowledge of installing a variety of pieces, from framed art to sculptures.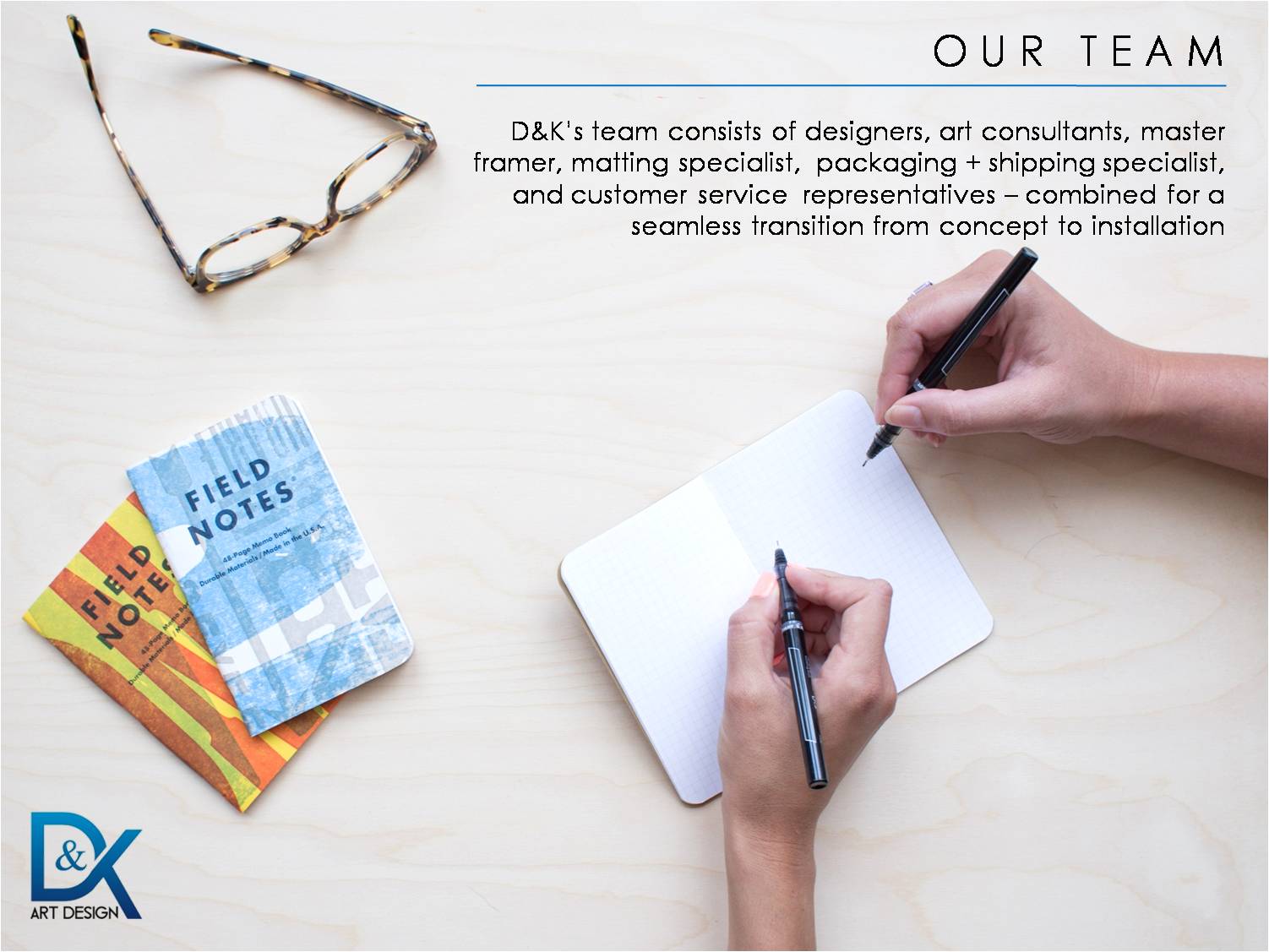 We provide full service art consulting services – with everything from specification, manufacturing, to installation done by D&K professionals.
Our state-of-the-art in-house production facility allows us to design and produce every job quickly and accurately from the smallest project to mass quantities.
We pride ourselves in powerfully representing our client's vision through unique art packages.